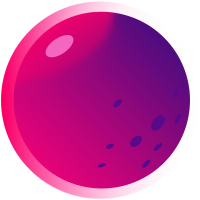 W
Digital Marketing
Tech
Design
Website Optimisation:
Similar to search engine optimisation, website optimisation simply encompasses ALL tools and strategies you can use in order to ensure an optimal user experience, and get people to take the actions you want on your site. SEO is one aspect of website optimisation. Other aspects include copywriting, analytics, UX Design, Web Development, CRO/Landing Page Optimisation.
Web Vitals:
A set of Google metrics that provide guidance for website owners and website developers and aim at quantifying the different aspects of user experience.
Web Crawler:
Also known as search engine crawlers, web crawlers, spiders and crawlers, search engine spiders are robots (bots) that scan the web and index web pages. The reason why it does this is because without them search engines like Google wouldn't be aware of the web pages and therefore wouldn't be able to serve them in the search results. If you want to learn more about how Google crawls, indexes and then ranks pages, have a read of this (there is even a short version if you're too busy for the long version). See search engine spider.