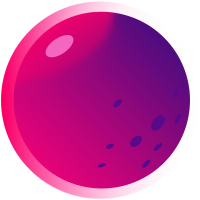 A
Digital Marketing
Tech
Design
Ad Extension:
Free Google feature that provides users with extra information when they see a text ad on Google search. Ad extensions can take the form of call buttons, sitelinks, price tags, directions, download buttons for apps, and more. As a result of using ad extensions, your ad will take up more space in the search results, which is crucial to stand out.
Read a bit more...
Ad Rank:
Score given by Google to your search ad in order to determine the order of the ads in the search results.
Read a bit more...
AMP: (Accelerated Mobile Pages)
This is an open-source HTML framework for developers that was built to provide a faster load time and a better user-experience on mobile. Without necessarily being a developer, it's useful to know what it is for the only reason that Google takes this criteria into account when it ranks websites in the Top Stories on mobile and on desktop.
AI: (Artificial Intelligence)
This is a branch of computer science that seeks to simulate human intelligence. AI technology basically performs tasks that would normally require human intelligence. A number of technologies flow from artificial intelligence, such as machine learning (ML) and deep learning. Nowadays, many digital marketing professionals leverage the power of AI, either to collect data, target users, respond to them and more.
Read a bit more...