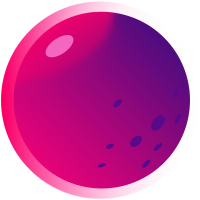 D
Digital Marketing
Tech
Design
DPI: (Dots Per Inch)
DPI stands for "dots per inch," which is a measure of a printer's quality. For high-quality printing, 300dpi is recommended. For example, a 300dpi image at 1200×1800 pixels will become a 4×6 inch print.
Dwell Time:
This interesting metric refers to the amount of time a user spends on a webpage between the moment he clicked on the search engine result and the moment he hits the back button to go back to search results. A short dwell time can be associated with low satisfaction whereas a long dwell time can mean that the webpage satisfied the user's needs. However, the opposite can be true as well, if somebody is looking for the weather forecasts for example, a short dwell time will be associated with satisfaction.
Display Network:
The Google Display Network is a large network of websites that let you place display ads. In fact, that network is so large that it's made up of over 2 million websites and reaches over 90% of Internet users globally. When thinking of display ads, you may be thinking of these annoyingly loud pop up adverts on your favourite news site, or these in-app interstitial ads where you have to wait 30 seconds before you can exit. Granted, they are display ads, however, there are so many more formats you can use to leverage display advertising without being intrusive and without hindering user experience. See GDN.
Display Campaign:
This type of campaign lets you advertise on the Google Display Network, this is like advertising on a billboard but on the web! The Google Display Network (GDN) is a large network of websites that let you place display ads. One advantage of using display ads is that it puts your products or services in front of your target audience before they even search for them.
Digital Marketing:
It's nice to have a digital marketing glossary but what if you don't know what digital marketing is in the first place? No worries, we're here to tell you! Digital marketing expert Dave Chaffey defines digital marketing as the process of "achieving marketing objectives through applying digital technologies and media". In practice, digital marketing involves the use of various online communication techniques such as search engine marketing (SEM), social media marketing, email marketing. In short, it encompasses all marketing activities that involve internet technology.