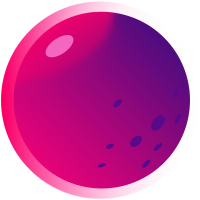 R
Digital Marketing
Tech
Design
RGB:
RGB stands for red, green and blue, the three colours of light typically used to display images on a digital screen. Whenever a designer uses colours for web purposes, they will use an RGB code which is a numbering system allowing them to get the exact colour match.
RTB: (Real Time Bidding)
Real-time bidding refers to the buying and selling of online ad impressions through real-time auctions that occur in the time it takes a webpage to load. Real Time Bidding.
Rich Snippets:
Rich snippets are part of the Google search results. We call them "rich" because they are enhanced and visually more appealing search results. An example of this is when you see search results displaying a location, a star rating, or a product's price. In order to be eligible to display rich snippets, you need to add structured data to your website. However, adding structured data does not guarantee that your rich snippets will appear in the search results. Google is the judge of this and will only display your rich snippets if it is relevant to a user's search. Used appropriately, rich snippets can significantly improve your click-through rate, which can in turn improve your overall ranking in the search results.
Rankbrain:
Google's Machine Learning (ML) algorithm to understand what people mean when they type something into the search bar. In other words, this is just language processing stuff.
Reach:
In digital marketing, reach refers to the metric used to track the total number of individuals who saw your content. Reach can sometimes be taken for being the same thing as impressions even though the two metrics are not counting the same thing. If you want to learn more about the difference between the two, we suggest you have a read of this article from social media experts at Sprout Social.
Read a bit more...
Remarketing:
Also see retargeting. This is a digital marketing tactic whereby an advertiser targets people who have already demonstrated interest in a product or a service. For example, if someone visits a specific product page of your website, you can use remarketing to target this person and show them a personalised ad. Your audience is tracked using Javascript code, which means the data collected remains entirely anonymous.
Although remarketing and retargeting are often used interchangeably, they actually differ slightly. According to Search Engine Journal, here are the differences: " [Retargeting] is about moving not-yet customers down the purchase path. (...) Retargeting is really focused on paid ads (and can take a variety of forms, and target a broad range of individuals). Remarketing is focused on email campaigns and reaching out to those who have already had interactions with, allowing for more specific upselling and messaging".
Retargeting:
Referral Traffic:
This is when users arrive at your website from another domain via a link rather than through a search engine.