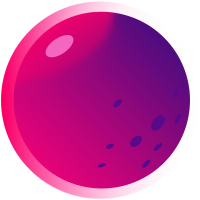 T
Digital Marketing
Tech
Design
Tag:
This one carries two different meanings depending on whether you're on social media or whether you're doing SEO.
A tag is a small segment of java code that you can add to your website in order to collect and send information to third party tools such as Google Analytics. Google Analytics provides a lot of information but it can have its limitations. This is where tags become interesting. According to the SEO specialist Moz, you can use tags to track pretty much anything, this could be "scroll tracking, monitoring form submissions, conducting surveys, generating heat maps, remarketing, or tracking how people arrive at your site". Google offers a free tool called Google Tag Manager (GTM), where you can easily deploy and manage your site's tags without having to poke about in your website's source code (which can be quite overwhelming).

On social media, we talk about tags when for example you post something on your profile and mention a person or a business in your post. Usually, you need to type @ followed by the name of the person or business you want to mention to create a tag. Tags contain a hyperlink to the tagged profile, so that your audience can click on the tag and view the profile of the person you tagged. The latter also receives a notification to say that they've been tagged. Most social media platforms (Facebook, Twitter, Instagram, LinkedIn) allow you to tag somebody in the social posts, in pictures if your post includes pictures, but also in replies and comments. Tags are useful to give credit to someone, indicate to your audience who you are talking about, or more generally to notify the person tagged that you are talking about them and draw attention to your post.

Go Back