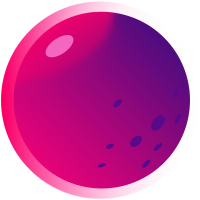 G
Digital Marketing
Tech
Design
Gradient:
This is a gradual change from one colour to another as part of a design. This includes a minimum of two colours but is not limited to this.
GIF: (Graphics Interchange Format)
GIF or Graphics Interchange Format is a file format that supports animation similar to a video, although a GIF can only display up to 256 colours, allowing for very small file sizes and a loss of quality in some instances. Many platforms support gifs including Facebook & Twitter.
GSN: (Google Search Network)
This is a network of websites that let you place text ads. It is made of the Google search sites (Google search results page, Google Shopping, Google Maps, GooglePlay), and the Google search partners (basically websites that allow for Google ads to show up within their search components) such as YouTube, Amazon, the New York Times etc.
GSC: (Google Search Console)
This is (again) another free Google service. It provides website owners with very insightful and valuable information to help fix any issue that could prevent your site from showing in the search results, and ultimately to help improve SEO (Search Engine Optimisation).
GMB: (Google My Business)
This is a free tool offered by Google. It allows businesses to create a business profile, which is basically a listing for your business on Google. The good thing is, you can do much more than simply add your business information to it. With a GMB, your customers can find your business more easily on Google search or Google Maps, they can leave reviews. In return, you can monitor and reply to reviews, inform your customers if your business is temporarily closed, or if you expand your services for example. Having a GMB listing is very important for local SEO, when people execute "near me" searches for instance, your business listing will appear on page one of the Google search results.
Google Analytics:
This is a free Google service which provides anybody with a website with real-time statistics along with advanced analytics tools to help understand where the web traffic comes from, how users behave on the website, what actions they take, which pages they view, how long they stay on the website, etc.
Google Ads:
Previously called Google AdWords, this is a service offered by Google. It allows businesses to advertise on the large network of sites that Google operates and partners with.
GDN: (Google Display Network)
The Google Display Network is a large network of websites that let you place display ads. In fact, that network is so large that it's made up of over 2 million websites and reaches over 90% of Internet users globally. When thinking of display ads, you may be thinking of these annoyingly loud pop up adverts on your favourite news site, or these in-app interstitial ads where you have to wait 30 seconds before you can exit. Granted, they are display ads, however, there are so many more formats you can use to leverage display advertising without being intrusive and without hindering user experience.
GTAG: (Global Google site tag)
This is the hard-code alternative to GTM and is a single script that is capable of sending data to multiple Google platforms (Google Analytics, GoogleAds, etc.)
GTM: (Google Tag Manager)
This is a tag management system providing a quick and easy way to collectively update tracking codes on your website or app.